Quilting Points: Reading Sara Ahmed, 2017-18

Co-direction and design for the seminar and reading group Quilting Points.

A reading group to discuss the bodies and persons at the heart of Ahmed's corpus ; those that appear in her arguments through figures such as 'the alien', 'the willful subject', 'the feminist killjoy' and 'the stranger' and function as a useful framework through which to critique our contemporary moment, particularly in response to the mantra that 'the personal is political'.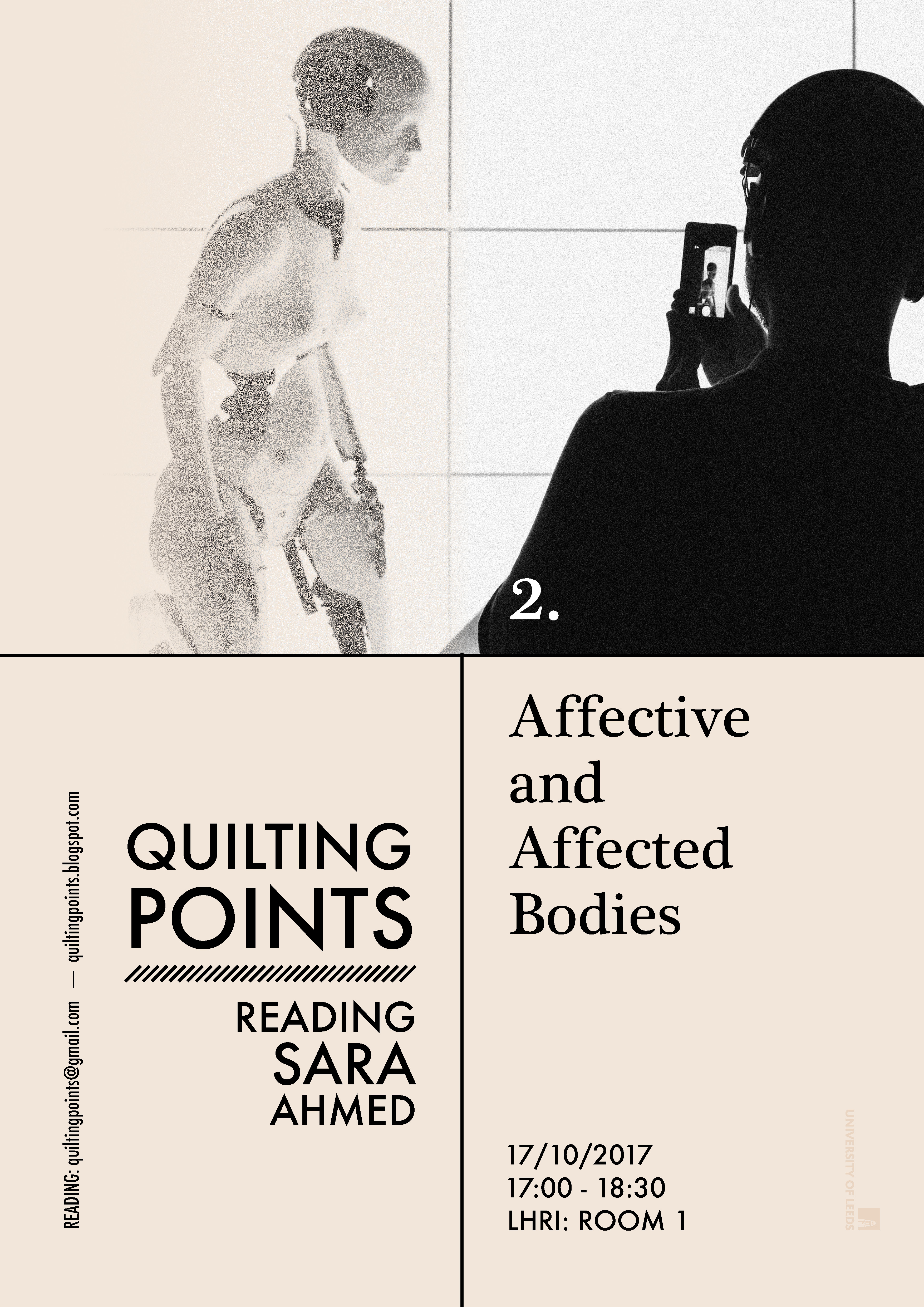 To conclude Quilting Points activities for the 2017-18 academic year, Sara Ahmed kindly agreed to join us in Leeds to give a public lecture on 'Complaint as Feminist Pedagogy'.