Bodies of Water, 2017

treated latex, scaffold, LCD screen with render loop, risograph print, photocopies, plastic bags, water, vinyl text, iPad.


Site specific installation developed for a solo show at serf studios, Leeds. Centred around a 3D rendering of a restless, forboding sea, 'Bodies of Water' attempts to give form to ideas of fluidity, flux and precarity.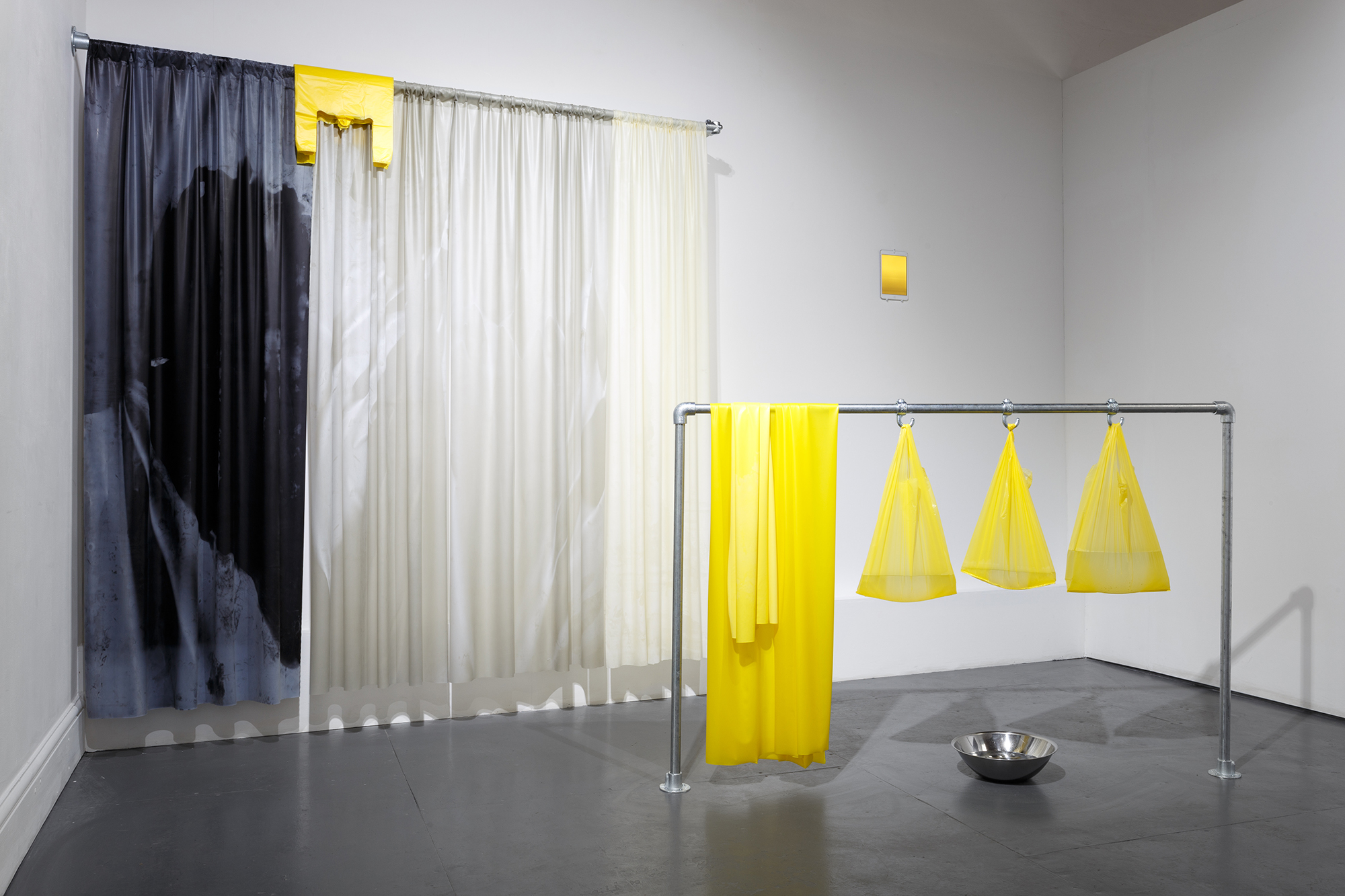 *Images courtesy of Jules Lister.